Whether you are a professional photographer or simply someone who loves to snap quick family photos while enjoying a peaceful day outdoors, there are plenty of "picture-perfect" opportunities nearby. Not only is the Norway area an ideal and tranquil location to relax, it is also surrounded by incredible scenic views. You won't have to travel far to capture some amazing shots. While there are countless outdoor venues to choose from, here our some of our favorite and best photography locations in Western Maine to get you started.
Roberts Farm Preserve - Norway, ME
Originally a dairy farm, this gorgeous 165-acre preserve was purchased in 2007 by the Western Foothills Land Trust as a conservation and recreational project. Located above Lake Pennesseewassee, the area provides a variety of scenic views to choose from. While hiking or biking along one of the many trails, you will travel by the numerous stone walls, orchards, groves, a pond, and even over bridges for some stunning photos of the streams. The preserve also features expansive views of the surrounding mountains and lake.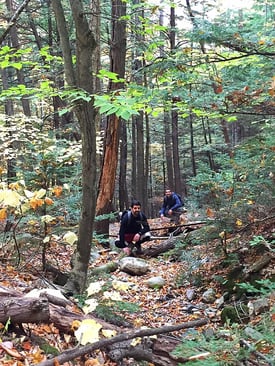 Pennesseewassee (Norway) Lake- Norway, ME
Norway Lake, also known as Pennesseewassee Lake, is located in the Oxford Hills of Maine. This beautiful lake is nestled in the historic town of Norway and offers residents stunning views, great fishing in the summer and ice fishing in the winter, and a place to spend the summer days.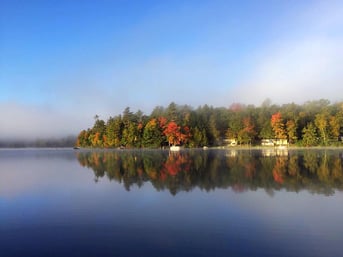 Fall On The Lake @DoveWayME
If you are a guest of Dove Way, ME and you love photography- then we guarantee you will be in heaven. Imagine being able to wake up to 9 acres of mountain views, lake front, and wildlife. You don't even have to get out of your pajamas to capture some of Maine's most beautiful scenery. Enjoy watching the sunrise on the lake and sunset on the mountains. And for those of you that enjoy photography under the stars. Get your cameras ready because night time at Dove Way, ME is one of the most magical times of day. The stars and planets come out in full effect, and you feel like you are in your own planetarium.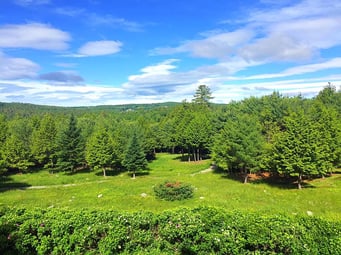 View Of The Moutains From The Deck @DoveWayME
Snow Falls Gorge - South Paris, ME
Located off of Route 26 in South Paris, you will find the Snow Falls Gorge and its beautiful waterfalls. A bridge crosses over the gorge to offer multiple views of the cascading falls. With the walls of the gorge reaching 30-feet high in places and four sets of waterfalls, this is definitely an area you don't want to miss while taking photographs in the area. There are trails on both sides of the gorge that provide additional scenic views and even a picnic area to enjoy an afternoon break.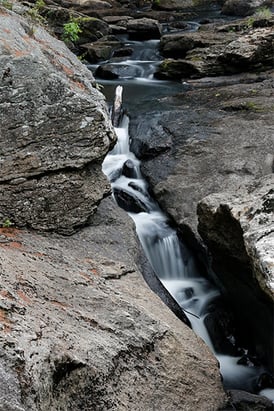 Photo Credit: New England Waterfalls
Thompson Lake - Casco, ME
If you're looking to capture some beautiful shots on the water or local wildlife, Thompson Lake may be the perfect location. The lake covers an astonishing 4,419 acres, making it the third-largest in the area. While parts of the lake have homes built on the waterfront, it still hosts large areas of undeveloped shoreline. You will find an array of areas to shoot from including sandy areas along the shore and steep rocky edges. The area includes several small islands, coves to explore, and the perfect place to watch the sunset on the eastern side of the lake. The local wildlife is plentiful also and has been known to include moose, foxes, deer, eagles, and a variety of waterfowl.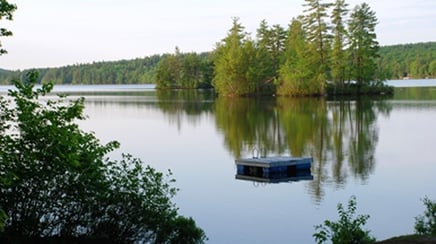 Photo Credit: Thompson Lake Marina
Whether looking to capture the perfect landscape shot or you're simply trying to find the perfect backdrop for a family photo, you'll have your choice of options while visiting the area. Also, if you'd like to check out a local gallery while in Norway, we recommend Frost Farm Gallery on Pike's Hill. They have a variety of items including original and antique prints and handcrafted items by local artists.
Love photography? Interested in staying with us and capturing your own memories.