The town of Oxford, Maine lies directly to Norway's southwest, just a fifteen-minute drive down State Route 26. Norway and Oxford share similarities dating back to each town's formation, and Oxford's mill-town roots mirror that of its neighbors across the county. The town of Oxford was formally incorporated in 1829, less than a decade after Maine joined the union as the 23rd state. The Oxford Congregational Church was built fourteen years later and remains an architectural landmark today, added to the National Register of Historic Places in 1994. Today Oxford is home to just over 4,000, yet its attractions are known around the state making it a community worth your visit.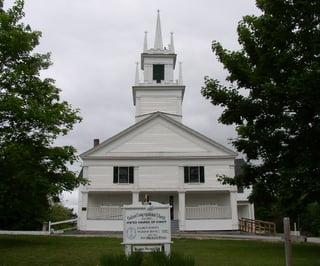 Photo: Maine Encyclopedia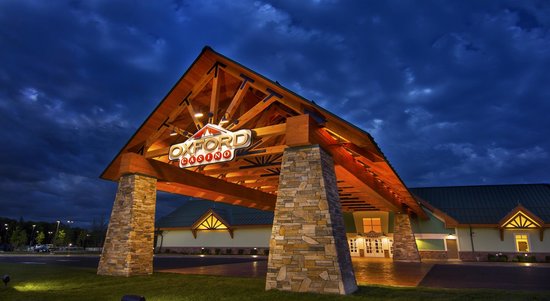 Photo Credit: Trip Advisor
The 2010 passage of a statewide referendum allowed for the Oxford Casino to break ground in the town, opening in 2012. Oxford Casino is one of just two operating casinos in the state (the other being the Hollywood Casino Hotel in Bangor), and has a gaming floor exceeding 30,000 square feet. That leaves plenty of room for 850 slot machines as well as table games and a restaurant. Another attraction unique to Oxford is the Oxford Plains Speedway, seemingly larger than the town that houses it. Oxford Plains' premier event is the HP Hood Oxford 250. This short track race has been an annual tradition at the Speedway since 1974 with participants from across the eastern seaboard and as far as Washington state. The race will be entering its 44th year this summer, set to occur August 27, 2017. The Speedway's huge expanse has made it an ideal location for fan favorites beyond pro racing. In July of 1988 Oxford Plains played host to none other than the Grateful Dead!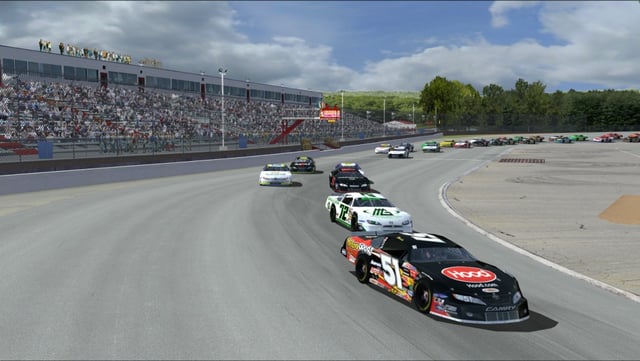 Photo Credit: Smiffsden
When visiting us here in Norway we expect you'll want to visit locations large and small, and Oxford offers many intimate opportunities to engage with the town and its people. While the sheer size of the Oxford Casino and Speedway will surely awe in a town of its size there is something magical about getting lost in the equally limitless expanse of the antique shops in town. Route 26 Antiques is a world within itself, offering vintage board games, pop culture memorabilia, and an assortment of old books. Of course, given the Speedway right down the road, you'll also be able to find NASCAR knickknacks at the store. Also worth a look and just as eclectic, the Undercover Flea Market is also a popular Oxford destination.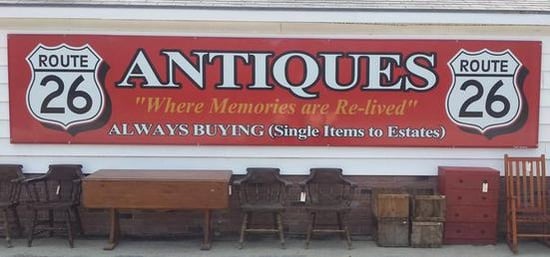 Photo Credit: Route 26 Antiques
A day of discovery in Oxford is sure to leave you hungry. While we've highlighted dining options in Norway, Oxford holds its own offering affordable local fare. The Lost Gull brings the best of Maine's coast to the state's inland, selling a diverse range of seafood sandwiches. The Daddy O's diner opened in the spring of 2008 and quickly became an integral part of the community. Founders Aaron and Amanda Ouellette saw such success they more than doubled the occupancy of the diner to 100 seats in 2015, moving to a new location on Main Street. Beyond offering an array of tasty treats, your soul will feel good eating at a place that does its part giving back to the community, making their space available for a multitude of non-profits including the Special Olympics.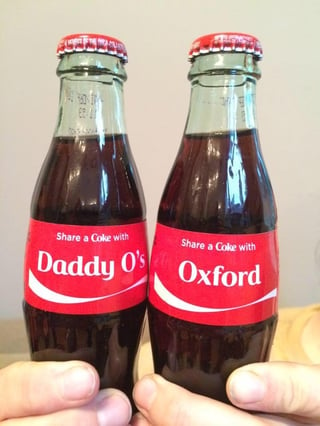 Photo Credit: Daddy O's
You may even consider walking around town in a new pair of sneakers from the New Balance Factory Store. Oxford is home to one of two factory stores in the state, the other is in Skowhegan, Maine, a ninety minute drive away.
Of course, as is true with Norway, Oxford is at its best when appreciated for its pristine location in the Maine foothills. Oxford is home to numerous summer camps, many with a presence on Thompson Lake. Twelve miles long and averaging two miles wide, Thompson Lake boasts some of the highest quality fresh water in the state. You'll also find plentiful fishing opportunities, including access to small mouth and large-mouth bass. Oxford Hills, encompassing multiple communities in the region, also offers a range of hiking experiences that will keep the novice and experience hiker alike occupied. Visiting us in Norway, we hope you'll give Oxford a visit, we're sure you'll enjoy it and come back for more!
Interested in a Maine vacation, come stay in Norway, Maine just a town over from Oxford.