After our deep dives into the storied Maine towns of Norway and Oxford, we would be remiss if we didn't discuss the largest village in the "tri-city" area. At just under 5,200 inhabitants, Paris, Maine is one of the larger population hubs here in Oxford County. As a point of clarification; in Maine, there is often confusion between the naming of South Paris versus Paris. As if it isn't already tough enough that the town's name competes with France's "City of Lights." You'll hear South Paris and Paris used interchangeably in the Oxford Hills region. What you need to know is simple. South Paris is the old commercial and manufacturing hub located within Paris, Maine. In addition to the South Paris downtown is Paris Hill, the historical district paying homage to the town's architectural roots. While the whole geographical area is officially known as Paris, the United States Postal Service denotes the entire area, and all its postage needs, South Paris. Now that we have that taken care of…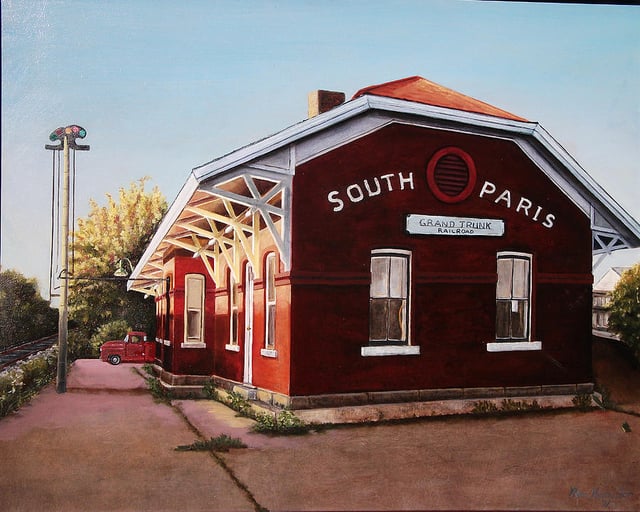 fineartamerica Art: Ron Hamilton
Paris's formative years were like those of most towns in the region. Its early settlers were from Massachusetts and laid claim to an eighteenth-century charter. Paris was a classic turn of the century mill town, powered by the Little Androscoggin River. Funny enough, while South Paris and Paris are synonymous, the town's western and northern tracts became a distinct municipality in 1957 known as West Paris. With approximately one-third as many residents as South Paris, West Paris has a fascinating claim to fame. The town is home to the highest density of "precious gems" in the world.
South Paris offers several no fuss eateries for a quick bite. Some of the best pizza in the region can be found at Yianni's House of Pizza on Main Street. Or, if you're looking to spoil your palette, just down the road you can enjoy a dinner of fine French cuisine at Maurice Restaurant Francais. With hearty dishes including Baked Stuffed Haddock and Filet Mignon, as well as an approachable and affordable wine list, you'll leave full and ready to sit back and watch the sunset over Lake Pennesseewassee. We even encourge you to check out the newest hot spot X Valut Pub & Provisions.
Paris is a small community and its familial spirit is at its best at the McLaughlin Garden. Bernard McLaughlin planted the first seeds of the garden, literally and figuratively, in 1936. Word of his dedication and horticultural knack spread and soon enough he was known as the "Dean of Maine Gardeners!" The Garden is now a community affair, open May through October and managed as a non-profit with volunteer help. It spans two acres and has the largest array of lilacs in New England.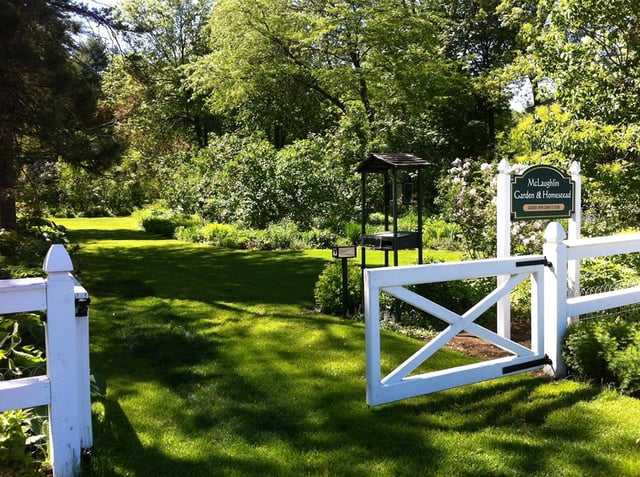 Photo: McLaughlin Garden & Homestead
Also in Paris, you'll find one of the region's most well-regarded hiking trails. A moderate hike, the Streaked Mountain Trail offers classic western Maine views, and in case you get hungry, the path is dotted with blueberry bushes!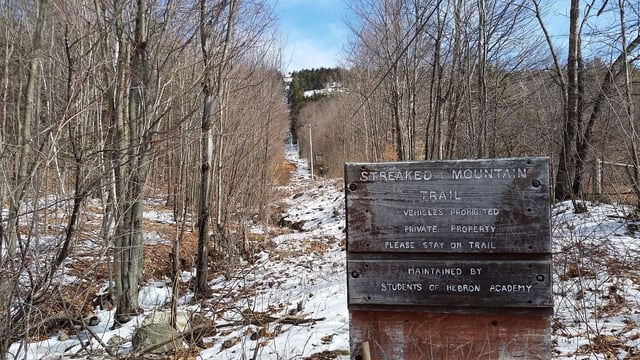 During your stay you'll quickly find the towns of Oxford Hills are quirky time capsules, capturing an intimacy of a bygone era while offering twenty-first-century conveniences. The seemingly small towns manage to stand apart from each other, as we're sure the locals will let you know. For example, if you're looking for the annual Founder's Day celebration and car show, the only place you'll find it is right down Route 26 on the Green in the Paris Hill neighborhood. As you read about each town that dots the landscape around us at Dove Way, we hope you can imagine your footprints breaking ground in this timeless terrain.