Only a 45-minute drive from Norway, Maine and the comforts of Dove Way are the twin cities of Lewiston and Auburn, which boast gorgeous views and plenty to do for the outdoor enthusiast and culture lover alike! These are some of our favorite spots to checkout next time you visit Lewiston and Auburn Maine.
Sometimes referred to as Lewiston-Auburn, L-A, or "the Cities of the Androscoggin" after the Androscoggin River which separates them, Lewiston and Auburn were each founded in the mid 1800s.
Both cities have a rich heritage of French-Canadian immigration, and many residents still identify with these roots. In fact, in 2000, nearly 20% of residents reported that they spoke French!
Though the cities remain distinct from one another, they share some infrastructure and transportation, including a bus system, railroad company, and airport, and have been promoted as one community by the Lewiston–Auburn Economic Growth Council for decades.
There is so much to see and do in Lewiston and Auburn, less than an hour away from Dove Way! Here are a few of our favorites:
This is our favorite breakfast spot with the friendliest staff, offering classic breakfast options, specialty items, comfort food (stuffed French toast, anyone?), and even food for the health-conscious in your party. Center Street Cafe is one of our favorite breakfast spots, and we have been known to make the trip to Auburn just for breakfast. Not a breakfast person, no worries they serve for lunch which is just as great.
This adorable restaurant offers a unique atmosphere within a historic mill complex, and is a local favorite that recently celebrated 20 years in business. DaVanci's menu includes Italian specialties, craft beer, and wine. Perfect for an afternoon lunch, date night, family gathering, or even a night out with friends.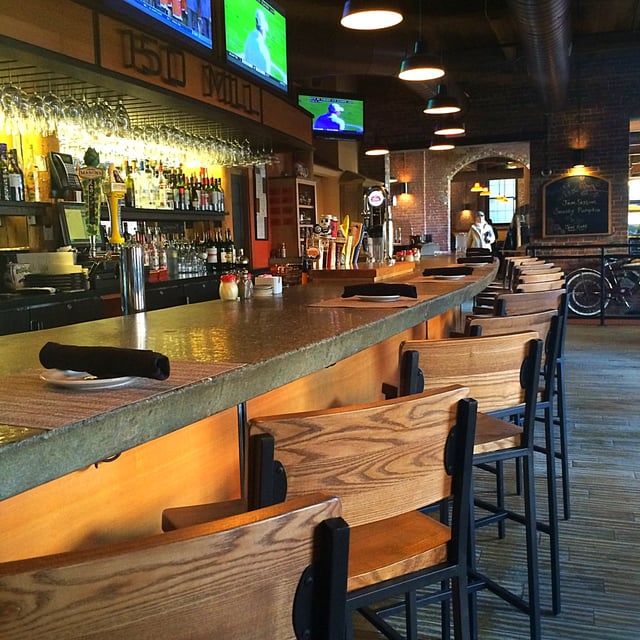 Photo:@dovewayme
If your visit coincides with this annual festival, you will be delighted by seeing hot air balloons float across the scenic landscape of Lewiston and Auburn. If you're feeling adventurous, you can even go for a ride yourself! If you prefer to keep your feet on the ground, you can spectate and enjoy the festivities and photo-ops. The next festival is August 18th-20, 2017.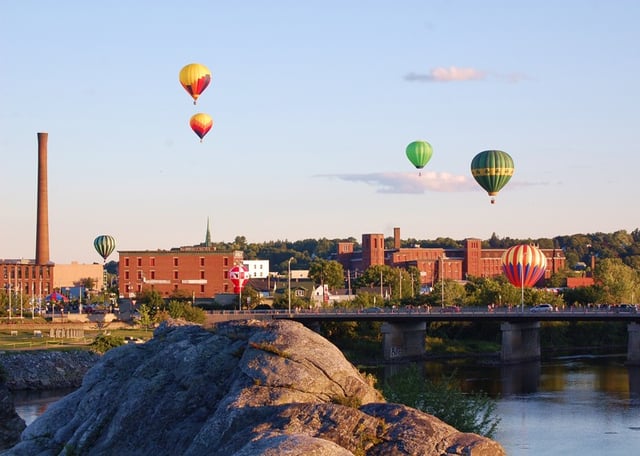 Photo: VisitMaine.com
Enjoy a gorgeous river view stroll between the two cities on the River Walk, a mile-long path that goes between two small parks. The spot is popular for taking photos, getting exercise, and viewing fireworks on July 4th. For more information on the trail visit Maine Trail Finder.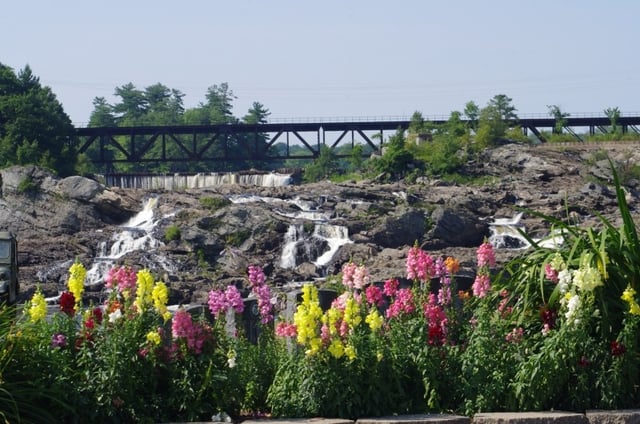 Photo: Maine Trail Finder
The Basilica of Saints Peter and Paul
Located in Lewiston, this is the only basilica in the state of Maine, and was modeled in the stunning French style. A must see.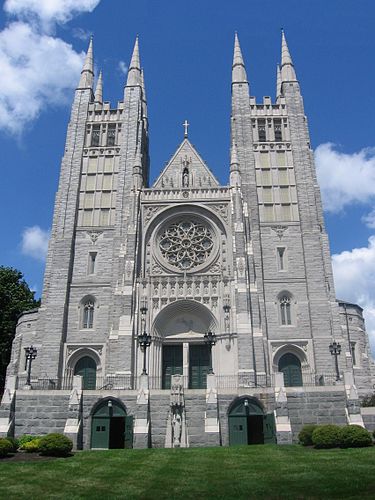 Photo Credit: Wikipedia
Auburn's annual celebration of Maine's longest season is held every January, and includes fun for the entire family with a snow playground, free skating, sledding, bonfires, hot chocolate, and much more! It's the perfect winter activity for your family to enjoy before retiring to your cozy retreat at Dove Way.
For more ideas, check out the City of Auburn Maine and VisitMaine.com, or ask us for suggestions! We want you to love every minute of your stay with us, and hope you will have a chance to visit the twin cities to discover all of the charm, history, and beauty they have to offer!