My Top Five Reasons for Loving Rock Climbing
Rock climbing is a sport that has only recently gotten a lot of publicity. With all of that exposure, a lot of people have asked about the sport and why it's gaining so much popularity. I started climbing six years ago and figured I'd share a few of the reasons I love the sport (and you should too!).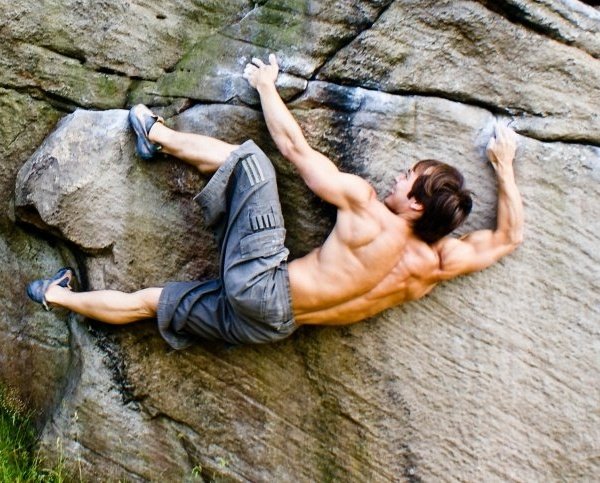 1. Rock Climbing is an incredible experience
While cliche, climbing is one of those sports that actually uses muscles you literally never knew you had. Most new climbers get two climbs in and have to stop for the day because they just don't have any endurance. That's totally normal for the sport. If your start climbing regularly, you'll find that your core and lower back, fingers, and forearms will become unimaginably strong. That's a great reason to hit your local crag and give it a try!
2. It can be a social experience
Honestly, some of the nicest people I've ever met have been at my climbing gym. The sport seems to just attract a certain kind of person. It's remarkable really, but I love climbing to meet new friends. Always worth it when traveling or moving to a new city!
3. Climbing is dynamic
Rock climbing is so different from working out with weights. When you climb, you will see yourself get better every day, week, and month. Nothing is more satisfying to me than seeing that kind of progression. You are constantly and clearly getting better at seeing routes, gripping holds, and moving your body. The gains are real and keep you coming back for more.
4. The climbing spots are incredibly diverse
You're not only going to be seeing your results grow everyday, but you're always going to have something new to climb. That weight? Yeah, it's never going to be anything but that weight. With rock climbing, you can boulder, lead, sport climbg, trad climb, or free solo and the climbing opportunities are literally endless.
5. Climbing can spur personal growth
I've always been afraid of heights. I've also always been a bit of an extreme sports junkie. I've also never liked taking risks. Weird little combo, right? Rock climbing has helped me to push myself mentally, to get past my fears in pursuit of my goals, to keep myself focused, and to choose smart risks.

I can always go on about reasons to climb, why not go out and find some of your own?

Maine has great places to check out visitmaine.com for more information.