Nestled in Maine's western inland, the town of Norway evokes a history dating back to before the American Revolution. In fact, the first accurate recording of Norway's population occurred in the first U.S. Census, taken in 1790, when the town's population was 448. More than two-hundred years later, while much has changed, the charm and hospitality of Norway remains intact.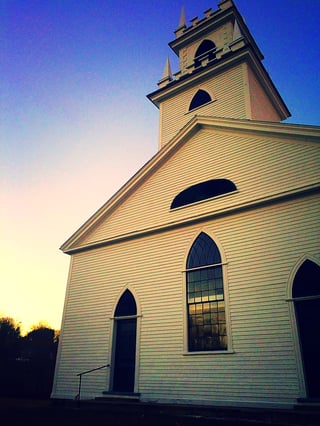 Henry Rust, a landowner from Salem, Massachusetts, purchased the swath of land that would become Norway, selling it to settlers from Gray, Maine in 1786. This was more than thirty years before Maine became its own state, independent from Massachusetts, in 1820.
Norway followed in the tradition of many Maine communities, developing an economic focus on mills and shoe manufacturing. To this day New England headquartered New Balance, a rare "Made in America" shoe company, employs 900 individuals across the Maine communities of Skowhegan, Norridgewock, and Norway. Yet Norway's claim to footwear fame is more particular than sneakers. It's production of snowshoes, including those worn by the renowned Arctic explorer Robert Peary, are a point of town pride and led to the Norway nickname, "Snowshoe Town America."
What makes Norway unique is the way the town can blend many divergent qualities into one seamless community. In Norway one finds the commercial strengths of a small city as well as the wilderness escapes of a bucolic utopia. Norway offers both a historical society that pays homage to its roots, as well as a vibrant community theater. The Oxford Hills Music and Performing Arts Association (OHMPAA) has been putting on shows at the Norway Grange on Whitman Street since 2002. OHMPAA's 2016 season included productions of Our Town and Into the Woods.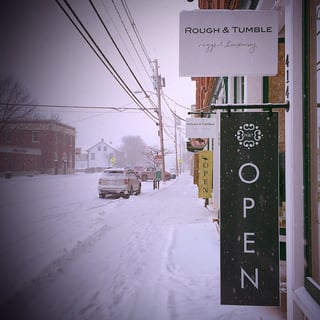 Shopping opportunities in Norway offer goods that accentuate the small-town charm of the community.
Fiber and Vine (2013) offers a wine lover's delight with an intriguing mix of knitted goods and glasses from the grape. Insiders Tip: They offer classes and first Friday wine tastings that are not to be missed.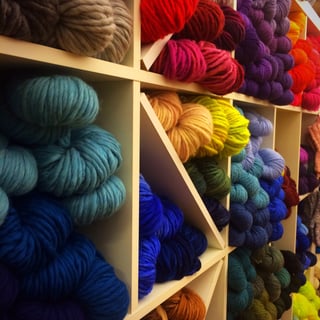 While Norway's population is just 5,000, its friendly atmosphere and allure to travelers has brought a wide-ranging dining scene that can satisfy no matter your tastes or budget. Well regarded Café Nomad opens shortly after sunrise selling well priced, grab-and-go, breakfast and lunch options. For a more formal dinner consider 76 Pleasant Street, succulent options range from Roasted Duck to Crisp Skin Arctic Char. Insiders Tip: Reservations Recommended If you are looking for something more casual like a great local craft beer and farm to table eats Norway Brewing Company is the perfect spot year around. Insiders Tip: Don't miss their outstanding brunch on Sundays from 11am - 3pm.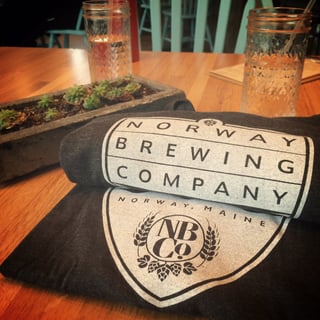 At the end of the day Norway's true draw is its bounty of unspoiled outdoor adventures. Regardless of season you will find a diverse offering of only-in-Maine treasures, so much so you may have to try out all four seasons in Norway to experience its offerings! In winter, you'll find easy access to several of Maine's premier slopes. Norway also offers locals and visitors alike a range of hiking and fishing options to explore. At this point it goes without saying that you'd be missing out if you didn't try your foot at snowshoeing as well!
Norway, Maine has evolved over the generations into a vibrant community that will feel like a second-home from the moment you join us and take your first breath of crisp Oxford County air.
Interested in visiting Norway, Maine on your next trip to Maine?