For those who enjoy the hustle and bustle of city life, Maine's largest city, Portland, is only a one hour drive from our peaceful retreat at Dove Way.
With an abundance of museums, the famous Old Port district, and wonderful local cuisine, Portland has enough excitement to make the short trip well worth it! Perfect for families, couples (Portland was ranked 13th "Most Romantic City in America," in 2015 by Travel & Leisure Magazine!), and groups, Portland has something for everyone to enjoy.
Here are just a few ideas and some of our favorite ways to spend a day in Portland, Maine.
Shopping
Visit Sea Bags Maine at their headquarters on the waterfront, where they design and sew their unique handbags made from used sails sourced from the local boaters. (Don't worry, they clean the sails before they re-purpose them!)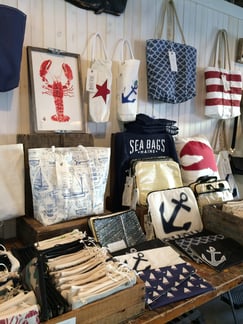 We had the joy of ordering a custom Sea Bag we affectionately call "FoxSea Lady". FoxSea is a perfect match for our Dove Way branding. We were able to have customize the pine liner, the clasp, and the straps. And if you follow us on Instagram @dovewayme you can also follow the adventures of #FoxSeaLady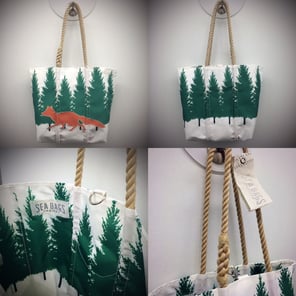 Portland Trading Co.'s only physical store is (where else?) in Portland! Browse the lifestyle brand's offering of sophisticated clothing, shoes, accessories, and home items.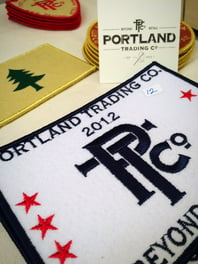 Rough & Tumble is a rugged luxury brand that produces clothing, bags, gifts, and accessories and has been dedicated to making their products only in Maine using local talent since their founding in 1929. Their flagship store is located in Portland, but even if you skip the day trip, you can can check out the brand's offerings at their studio store in Norway, Maine - less than five minutes from Dove Way!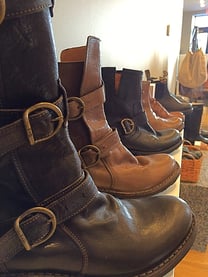 Eating
Have you ever had a healthy donut? Holy Donuts is as close as you can ever hope to get! The local shop makes over one million donuts a year, and each one is hand cut and uses wholesome, local ingredients. Get there early because they usually sell out!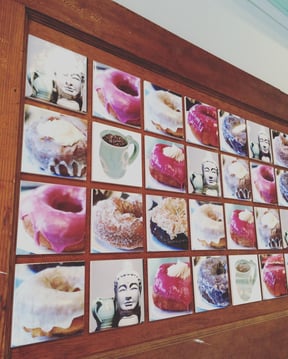 Visit Vena's Fizz House for a unique experience that will delight both your tastebuds and your sense of nostalgia! Vena's is a vintage eatery and bar that attracts visitors from around the world with its tasty menu, creative cocktails and mocktails, and turn-of-the-century design.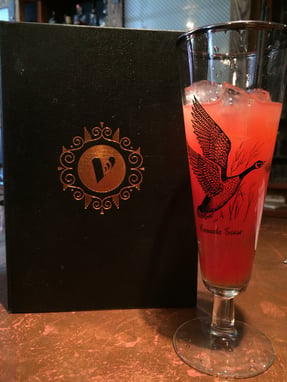 Seeing
Bask in elegance at Victoria Mansion, "America's Premiere Museum of Pre-Civil War Opulence." Built between 1858 and 1860, Victoria Mansion is known for its architecture and elaborate interiors.
Take in a show at Portland Stage, the leading professional theater in Northern New England. In addition to a full calendar of scheduled productions, Portland Stage hosts readings and discussion series. Visit their website to see what will be happening during your stay!
Portland, Maine is one of our favorite cities for food, shopping and culture. We are so lucky that it's right in our backyard. After a day in the city having the ability to escape back to the mountains and lakes at Dove Way, makes Portland, Maine the perfect day trip for our guests.
Interested in staying at Dove Way? We are running specials inquire now for summer 2017